Helping You Plan Your Financial Future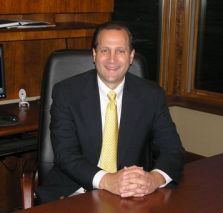 Click here to contact Mark Purcel for a complimentary risk assessment analysis
             



RISK MANAGEMENT INVESTING
Welcome to www.MarkPurcel.com.
This site will not only introduce you to my philosophy and services, but it will also offer a wealth of educational materials, articles, newsletters, calculators, and other tools -- all designed to keep you up-to-date on financial issues, strategies, and trends. This educational material is updated frequently so be sure visit often.
"My mission is to give my clients
financial confidence. I provide
a disciplined investment
philosophy to help maximize growth
and preserve capital."
This article explains which taxpayers are eligible for the home office deduction and describes the two methods used to calculate it.

This article provides an overview of tax provisions and other issues to consider when making significant gifts to children or grandchildren.

Passively managed index funds and actively managed funds can perform differently over different market cycles. Find out more about each.

Small-business owners may need to think on their feet and visualize what a recovery might look like for their operations post COVID-19.