Helping You Plan Your Financial Future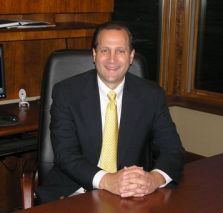 Click here to contact Mark Purcel for a complimentary risk assessment analysis
             



RISK MANAGEMENT INVESTING
Welcome to www.MarkPurcel.com.
This site will not only introduce you to my philosophy and services, but it will also offer a wealth of educational materials, articles, newsletters, calculators, and other tools -- all designed to keep you up-to-date on financial issues, strategies, and trends. This educational material is updated frequently so be sure visit often.
"My mission is to give my clients
financial confidence. I provide
a disciplined investment
philosophy to help maximize growth
and preserve capital."
This article looks at some of the forces behind rising prices, the Fed's plan to combat them, and early signs that inflation may be easing.

This article discusses college financial aid and some ideas that might help fund college while maintaining a solid retirement savings strategy.

Do you know how cash balance retirement plans can help small business owners reduce taxable income and catch up on their savings? Find out.

A discussion of the dynamics of the current job market — one that is quite possibly the most worker-friendly in many years.
How much do you need to save each year to meet your long-term financial goals?

Use this calculator to estimate how much income and savings you may need in retirement.

Use this calculator to estimate the cost of your child's education, based on the variables you input.

How Long Will Your Funds Last?