Helping You Plan Your Financial Future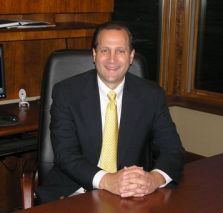 Click here to contact Mark Purcel for a complimentary risk assessment analysis
             



RISK MANAGEMENT INVESTING
Welcome to www.MarkPurcel.com.
This site will not only introduce you to my philosophy and services, but it will also offer a wealth of educational materials, articles, newsletters, calculators, and other tools -- all designed to keep you up-to-date on financial issues, strategies, and trends. This educational material is updated frequently so be sure visit often.
"My mission is to give my clients
financial confidence. I provide
a disciplined investment
philosophy to help maximize growth
and preserve capital."
IRS cost-of-living adjustments affect retirement plan contribution limits and certain tax considerations. Explore these 2021 adjustments.

From IRAs to 401(k)s, qualified retirement plans can be complex. This short quiz tests readers' knowledge of a few of the finer points.

The December 2020 stimulus bill lets businesses deduct the full cost of restaurant meals in tax years 2021 and 2022. Get the details.

Temporary crisis relief legislation makes it easier to access retirement account funds and extends paid leave for workers at some small businesses.