Helping You Plan Your Financial Future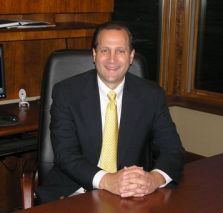 Click here to contact Mark Purcel for a complimentary risk assessment analysis
             



RISK MANAGEMENT INVESTING
Welcome to www.MarkPurcel.com.
This site will not only introduce you to my philosophy and services, but it will also offer a wealth of educational materials, articles, newsletters, calculators, and other tools -- all designed to keep you up-to-date on financial issues, strategies, and trends. This educational material is updated frequently so be sure visit often.
"My mission is to give my clients
financial confidence. I provide
a disciplined investment
philosophy to help maximize growth
and preserve capital."
Discover how a living will and durable powers of attorney for health care and finances can help ensure your wishes are carried out.

If you are self-employed, do you know how to calculate quarterly estimated tax payments in order to avoid underpayment penalties?

Lower tax rates and asset values may make now the time to consider a Roth conversion. This article outlines the rules and potential benefits.

Do you know the reasons why business owners might need to take the time to develop a thoughtful succession plan?
Use this calculator to estimate the cost of your child's education, based on the variables you input.

How much do you need to save each year to meet your long-term financial goals?

Use this calculator to estimate how much income and savings you may need in retirement.

How Long Will Your Funds Last?