Helping You Plan Your Financial Future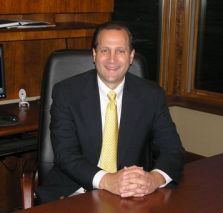 Click here to contact Mark Purcel for a complimentary risk assessment analysis
             



RISK MANAGEMENT INVESTING
Welcome to www.MarkPurcel.com.
This site will not only introduce you to my philosophy and services, but it will also offer a wealth of educational materials, articles, newsletters, calculators, and other tools -- all designed to keep you up-to-date on financial issues, strategies, and trends. This educational material is updated frequently so be sure visit often.
"My mission is to give my clients
financial confidence. I provide
a disciplined investment
philosophy to help maximize growth
and preserve capital."
Do you know how cash balance retirement plans can help small business owners reduce taxable income and catch up on their savings? Find out.

This article discusses socially responsible investments that may enable the pursuit of financial returns and make a positive global impact.

This article provides an overview of high-profile ransomware attacks and offers tips to help consumers protect their own data.

Read about programs that help both landlords and tenants by providing direct housing assistance for eligible renters.